26 years after his arrest, Perarivalan, convicted in the Rajiv Gandhi assassination case, gets 30 day parole
[vc_row][vc_column][vc_column_text]Dravidian parties in Tamil Nadu welcome Edappadi Palaniswami government's decision to allow Rajiv's assassin to walk out of Vellore prison to visit his ailing father, DMK appeals for extension of parole
 Nearly 26 years after he was arrested and subsequently convicted to a life term for his involvement in the assassination of former Prime Minister Rajiv Gandhi, AG Perarivalan, was released on a 30-day parole, on Friday, under orders of the Tamil Nadu government, to visit his ailing father.
The development comes after the Edappadi Palaniswami (EPS) government held extensive discussions with its law officers for nearly 3 months on the proposal to release Perarivalan on 'ordinary leave'. Chief Minister Palaniswami had informed the Tamil Nadu Assembly on July 9 that his government had held consultations with the Advocate General about the possibility of granting parole to the life-term convict.
In a letter dated August 24, the TN government's Additional Chief Secretary (home) Niranjan Mardi, had written to the state's Deputy Inspector General of Prisons citing the opinion of the Advocate General of Tamil Nadu that with regard to the scope of Rule 22 of Tamil Nadu Suspension of Sentence Rules, 1982, there was no restriction for granting parole to Perarivalan.
Perarivalan's mother Arputham Ammal had earlier written to the TN government seeking one-month parole for her son. She had claimed that her husband – 74-yearold Gnanasekaran – was suffering from different ailments and doctors had advised the family that he be taken from Jolarpet to Chennai for further treatment. Perarivalan had moved a similar appeal seeking his release on parole on compassionate grounds and stated that he was required to take his father for treatment to Chennai.
After having rejected several similar petitions filed by Arputham in the past, the EPS government finally obliged, while ordering the state police authorities to ensure that a strong police escort is provided to Perarivalan alias Arivu.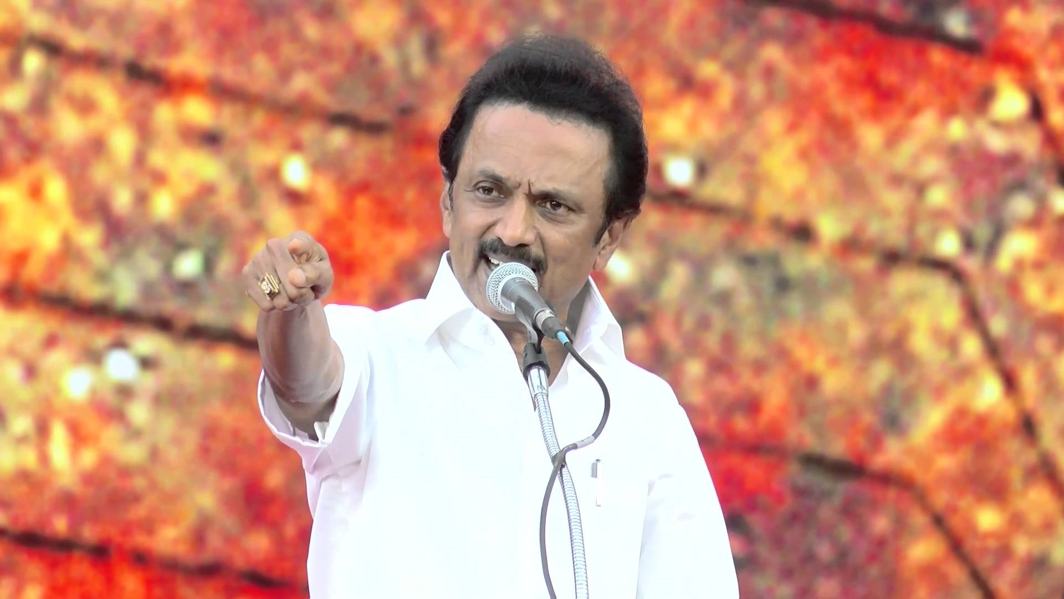 Both key Dravidian parties in the state – the ruling AIADMK and its arch rival, the DMK have welcomed Perarivalan's release. DMK working president MK Stalin, who had been pressing for the convict's release on compassionate grounds for some time, has now appealed to the EPS government that Perarivalan should be granted an extension of parole and demanded that the federal and state government should both work towards steps that will ensure his permanent release from Vellore jail.
DMK spokesperson TKS Elangovan termed the parole as a great relief for Perarivalan and his family. "It is a good thing. We welcome this. We have been demanding this as he was in prison for a long time. Parole will be great relief to him and his family. His mother will be happy that his son came home after a long time,"Elangovan told reporters in Chennai on Friday.
Pattali Makkal Katchi (PMK) founder S Ramadoss also took to twitter to express happiness at the development.
Perarivalan's mother too has expressed gratitude to all political parties for their support in her struggle to get her son released with a special mention of the late chief minister J Jayalalithaa.
"After 26 years of struggle, my son will be returning from the jail. I thank late J. Jayalalithaa for helping us through this. All political parties have shown support in this matter. Dravida Munnetra Kazhagam's (DMK) MK Stalin too," Arputham told the media.
Tamil Nadu's Law minister, CV Shanmugam informed media persons in Chennai that "chief minister Palaniswami considered the pleas of Perarivalan's mother on compassionate grounds. There were also requests from various quarters to release Perarivalan as he has already served a long sentence… He has been a convict since he was a 19-year-old and never got relief even once in his 26 years of sentence. You must also remember, our Amma (Jayalalithaa) had passed a resolution on the floor of the TN assembly for release of all the convicts in the Rajiv Gandhi assassination case".
Perarivalan and six others associated with the Sri Lankan terror outfit LTTE were arrested in 1991 for the assassination of Prime Minister Rajiv Gandhi during an election rally.
In 1998, the Supreme Court had sentenced Perarivalan to death. The judgement had said, "AG Perarivalan alias Arivu (A-18) was sentenced to death for purchasing the 9-volt battery used in the belt-bomb which Dhanu (the woman LTTE operative who acted as the suicide bomber to kill Rajiv) strapped around her waist. A single passage in his confessional statement made clear that this battery was used in the bomb. Since the only way he could have known this was prior to the blast, and on the basis of corroborative evidence, the judges came to the conclusion that Arivu had prior knowledge of the assassination attempt."
After multiple mercy petitions, the Supreme Court had commuted Perarivalan's death sentence to life imprisonment in February 2014.[/vc_column_text][/vc_column][/vc_row]
Mohan Yadav to take oath as next Chief Minister of Madhya Pradesh
Prior to this, his predecessor Shivraj Singh Chouhan insisted he was not running for the position of chief minister.
Days after the Bharatiya Janata Party (BJP) overthrew the Congress in Rajasthan and Chhattisgarh and stormed back to power in the state, Mohan Yadav Is named chief minister of Madhya Pradesh on Monday. In the three states, this is the second announcement.
A BJP legislative party gathering in Bhopal was held, ten days after the election results were declared, selected him for the position. Prior to this, his predecessor Shivraj Singh Chouhan insisted he was not running for the position of chief minister.
Narendra Singh Tomar, the union minister who resigned after being elected to the house, is appointed as the new assembly speaker. 
The outgoing deputy chief ministers are Jagdish Devda, the finance minister and two-time Mandsaur MLA, and Rajendra Shukla, the outgoing MLA for public relations from Rewa.
After being named as the next CM of Madhya Pradesh, Mohan Yadav said, he is a party employee of modest size. He also said, he want to thank the central leadership as well as the state leadership. Yadav futher mentioned, he will try to fulfil his responsibilities with your love and support. I am the chief minister-elect, he added.
The winning MLA-elects received information on the names by BJP observers, which included national secretary Asha Lakra, BJP OBC Morcha president K Laxman, and Haryana state minister Manohar Lal Khattar.
Under the Shivraj Singh Chouhan cabinet, Mohan Yadav was the minister of higher education and was supported by the Rashtriya Swayamsevak Sangh.
Once sworn in, Yadav would follow Sunderlal Patwa, Uma Bharti, Babulal Gaur, and Shivraj Singh Chouhan as the fifth chief minister from the BJP. Chouhan was the CM for more than 16 years out of these.
In the 2018 Madhya Pradesh Legislative Assembly election, Mohan Yadav was re-elected, marking the beginning of his political career. He was first elected as an MLA in 2013.
On July 2, 2020, Yadav took the oath of office as a cabinet minister in the government headed by Chief Minister Shivraj Singh Chouhan, thus solidifying his position of influence within the political landscape of the state.
Mohan Yadav was born in Ujjain, Madhya Pradesh, on March 25, 1965, and has long been connected to the BJP. In addition to his political pursuits, he has a successful business-related career.
Supreme Court upholds Centre's decision to scrap Jammu and Kashmir's special status, PM Modi reacts
Additionally, the Election Commission of India was ordered by the Supreme Court to schedule assembly elections for Jammu and Kashmir by September 30, 2024.
The Supreme Court on Monday confirmed the Center's decision to revoke Article 370, which gave the erstwhile state of Jammu and Kashmir unique status.
Additionally, the Election Commission of India was ordered by the Supreme Court to schedule assembly elections for Jammu and Kashmir by September 30, 2024.
Prime Minister Narendra Modi also today celebrated the decision of the Supreme Court against the Center's plan to repeal Article 370 in Jammu and Kashmir. The Supreme Court rendered a decision on an array of appeals contesting the constitutionality of the legislation's removal of J&K's special status. 
Taking to X, formerly Twitter, PM Modi wrote, today's Supreme Court verdict on the abrogation of Article 370 is historic and constitutionally upholds the decision taken by the Parliament of India on 5th August 2019; it is a resounding declaration of hope, progress and unity for our sisters and brothers in Jammu, Kashmir and Ladakh.
PM Modi also said, the Court, in its profound wisdom, has fortified the very essence of unity that we, as Indians, hold dear and cherish above all else.
The verdict today is not just a legal judgement; it is a beacon of hope, a promise of a brighter future and a testament to our collective resolve to build a stronger, more united India, he added.
JP Nadda, national president of the Bharatiya Janata Party, said the party was happy with the high court's ruling.
The Bharatiya Janata Party is pleased with the Supreme Court's ruling on Article 370. The Supreme Court's Constitutional Bench has upheld the decision to abolish Sections 370 and 35A, as well as the reasoning behind it, Nadda wrote on X.
Separatism and stone-pelting are now things of the past, according to Union Home Minister Amit Shah, who said that following the abrogation, the rights of the impoverished and downtrodden have been restored.
Now, pleasant music and cultural tourism reverberate across the entire area. The integrity with Bharat is intact, and the ties of oneness have become stronger. Once more, Jammu, Kashmir, and Ladakh are and always will be part of our country, Amit said on Twitter.
Article 370: PDP chief Mehbooba Mufti put under house arrest ahead of Supreme Court verdict
According to officials, police prevented media from congregating close to the homes of National Conference (NC) president Farooq Abdullah and vice president Omar Abdullah in Gupkar.
Former CM Jammu and Kashmir and the president of the People's Democratic Party (PDP) Mehbooba Mufti, was placed under house arrest on Monday, December 11.
Her party said that before the Supreme Court's decision on an array of cases contesting the repeal of Article 370 of the Constitution, which granted Jammu and Kashmir special status, their chief had been kept under hosuse arrest.
Taking to X account (formerly Twitter) of PDP, her party twitted, even before Supreme Court judgement is pronounced, police has sealed the doors of the residence of PDP president Mehbooba Mufti and put her under illegal house arrest.
According to officials, police prevented media from congregating close to the homes of National Conference (NC) president Farooq Abdullah and vice president Omar Abdullah in Gupkar.
Journalists were not permitted anywhere near the NC leaders' home, and a posse of police officers had been stationed at the Gupkar Road entrance.
Omar Abdullah moved out of his official house in October 2020 and now resides with his father.
However, Jammu and Kashmir Lieutenant Governor Manoj Sinha referred to the reports as baseless and denied that Mufti and Omar Abdullah had been placed under house arrest.
This is completely unfounded. In Jammu and Kashmir, no one has been detained or placed under house arrest for political purposes. It's a rumor-mongering attempt, he said.
Farooq Abdullah, Srinagar's Member of Parliament (MP), is in Delhi for the current session of Parliament; his son is in the valley.
After the Centre enacted measures to deprive Jammu and Kashmir of its special status and divide the former state into two Union Territories (UTs)—Jammu and Kashmir and Ladakh—Mufti, Omar Abdullah, Farooq Abdullah, and other leaders of the Kashmiri community were taken into custody on August 5, 2019.