Gujarat polls ahead: Modi, BJP go all out to appropriate Sardar Patel
[vc_row][vc_column][vc_column_text]To commemorate 142nd birth anniversary of Vallabhbhai Patel, Prime Minister flags of Run for Unity and claims earlier governments attempted to erase Patel's legacy
As the country remembered India's first home minister and deputy prime minister Sardar Vallabhbhai Patel on his 142nd birth anniversary, Prime Minister Narendra Modi and his BJP also went all out to appropriate the 'Iron Man of India' who, ironically, had once banned the saffron party's parent organisation – the Rashtriya Swayamsevak Sangh (RSS).
As Modi flagged off the Run for Unity from a flamboyant event organised at the Major Dhyan Chand National Stadium in the national capital to mark the Rashtriya Ekta Diwas – celebrated to mark Sardar Patel's birth anniversary and his contribution in uniting India's over 500 princely states into a composite Republic – it seemed too much of a coincidence that the BJP's display of an ever-increasing fondness for Patel came weeks before the Gujarat assembly polls.
Modi launched a not-so-veiled attack at the Congress while underscoring the contributions of Sardar Patel towards building the Indian republic.
"There have been attempts to run down Sardar Patel, to ensure that his contribution is forgotten. But Sardar is Sardar, whether any government or any party recognises his contribution or not but the nation and the youth will not forget him," Modi said while addressing the mega-event at the Major Dhyanchand National Stadium.
However, the rich tributes to Sardar Patel, which are obviously well-deserved and undoubtedly should have been made more often by previous Congress regimes, also have a great political significance for Modi.
Sardar Patel belonged to a humble agricultural land holding Patidar family from Gujarat, the home state of both, Prime Minister Narendra Modi and BJP national president Amit Shah. The BJP currently faces its toughest poll battle in the past 22 years as Gujarat goes to polls next month and a major reason for this party's troubles is the raging Patidar agitation in the state that is being led by Hardik Patel, who is threatening to align with the Congress to bring down the state's saffron government.
In Gujarat, Sardar Patel is an iconic figure whose popularity as the 'Iron Man of India' and a hard-nosed realist in Indian politics during the era of Nehruvian socialism arguably surpasses that of Pandit Jawaharlal Nehru, and perhaps even of the Mahatma himself. By batting for Patel's legacy and trying to project the BJP as the party that is fighting to get the Congress icon his true place in history, Modi is cleverly reaching out to the Gujarati electorate – especially the agitating Patidar community which has also chosen Sardar Patel as their icon.
Paying rich tributes to Sardar Patel, Modi said: "The British government wished that India was disintegrated into smaller states. But Patel used all means (saam, daam, dand, bhed, rajneeti, kutneeti) and succeeded in uniting all princely states into a single nation within a very small span of time," he said.
The Prime Minister said that it was Rajendra Prasad – India's first President – who had declared that India had become a united nation only due to the administrative acumen and strong leadership of Sardar Patel but that the country was not giving him due respect.
"Rajendra Babu must be happy now, wherever his soul may be, that we are remembering the contribution of Sardar Patel today even though some people tried to run down and erase his contribution. The nation will continue to remember Patel," Modi declared.
The Prime Minister hailed Sardar Patel as "the main force behind upholding India's unity and integrity at the time of Independence."
In recent years, Modi and his BJP have made repeated attempts to appropriate Sardar Patel – a staunch Congressman, acolyte of Mahatma Gandhi and comrade-in-arms of India's first Prime Minister, Pandit Jawaharlal Nehru. In the absence of any freedom fighters within their own ranks who can be projected to rival the popularity and stature of Pandit Nehru, the BJP-RSS combine have repeatedly sought to take Sardar Patel for their icon. The saffron combine has floated misrepresentations and grossly exaggerated claims of how the Congress under Pandit Nehru "insulted" Patel and how, in the past six decades since the death of both Nehru and Patel, the Congress party has sought to erase the contributions of Sardar in an effort to ensure that the aura around Nehru doesn't pale in comparison.
Modi's efforts to showcase himself and his party as the force that is keeping Patel's legacy alive have often led the Prime Minister and his party colleagues from making gaffes at public events while trying to portray the reportedly strained relationship between Pandit Nehru and Sardar Patel . The Prime Minister had once famously declared that Pandit Nehru had skipped the funeral of Sardar Patel in December 1950 – a lie that was immediately exposed by the Congress party which released video footage of the country's first Prime Minister standing beside the funeral pyre of his deputy.
While there is no doubt that Sardar Patel had a huge role to play in uniting India and ensuring that the newly born country of multiple princely states, religions, castes and languages didn't implode under the sheer pressure of its enormous diversity, Modi and his BJP's bid to appropriate the icon's legacy for incremental political and electoral gains in poll-bound Gujarat can't be ignored either.[/vc_column_text][/vc_column][/vc_row]
Gandhi Jayanti: President Droupadi Murmu, PM Modi pay tribute at Rajghat
Mahatma Gandhi's influence is global and inspiring the entire humankind to further the spirit of unity and compassion, said PM Modi.
On the occasion of the 154th Gandhi Jayanti, President Droupadi Murmu and Prime Minister Narendra Modi paid flowers to Mahatma Gandhi at Rajghat in the nation's capital on Monday.
According to the PM Modi, Mahatma Gandhi's influence is global and inspiring the entire humankind to further the spirit of unity and compassion. He also led the tributes to Gandhi on social media.
PM Modi wrote on X, formerly Twitter, he bows to Mahatma Gandhi on the special occasion of Gandhi Jayanti. PM also appreciated Gandhi's teachings as he wrote, his timeless teachings continue to illuminate our path. He further said, may we always work towards fulfilling his dreams. May his thoughts enable every youngster be the agent of change he dreamt of, fostering unity and harmony all over, the Prime Minister added.
At Rajghat, vice president Jagdeep Dhankhar and Lok Sabha speaker Om Birla offered floral tributes to Mahatma Gandhi.
Congress President Mallikarjun Kharge, presented floral tributes at Rajghat and said Mahatma Gandhi is not just an individual, but an idea, an ideology, and the moral compass of our great nation.
The congress president shared a post on X, in which he saluted Bapu's values and ideologies as he wrote, his ideals of truth, non-violence, freedom, equality and coexistence have eternal value. We bow in reverence to Bapu's ideals on his Jayanti.
Meanwhile, the Congress party's official X account posted, on Gandhi Jayanti, we pay a billion tributes to the Mahatma, whose lifelong commitment to the cause of freedom won India her Independence. Let us promise to continue following his principles, which are the cornerstone of our country and are peace, unity, and nonviolence.
Gandhi Jayanti, observed annually on October 2, commemorates the birthday of Mahatma Gandhi. To remember the values of nonviolence and tolerance that Mahatma Gandhi stood for, the day is also observed as the International Day of Nonviolence.
Gandhi Jayanti: Interesting facts, quotes and wishes to share with friends and family
The birthday of Mahatma Gandhi is also celebrated as International Day of Non-violence across the globe to commemorate the non-violence policy of Gandhiji.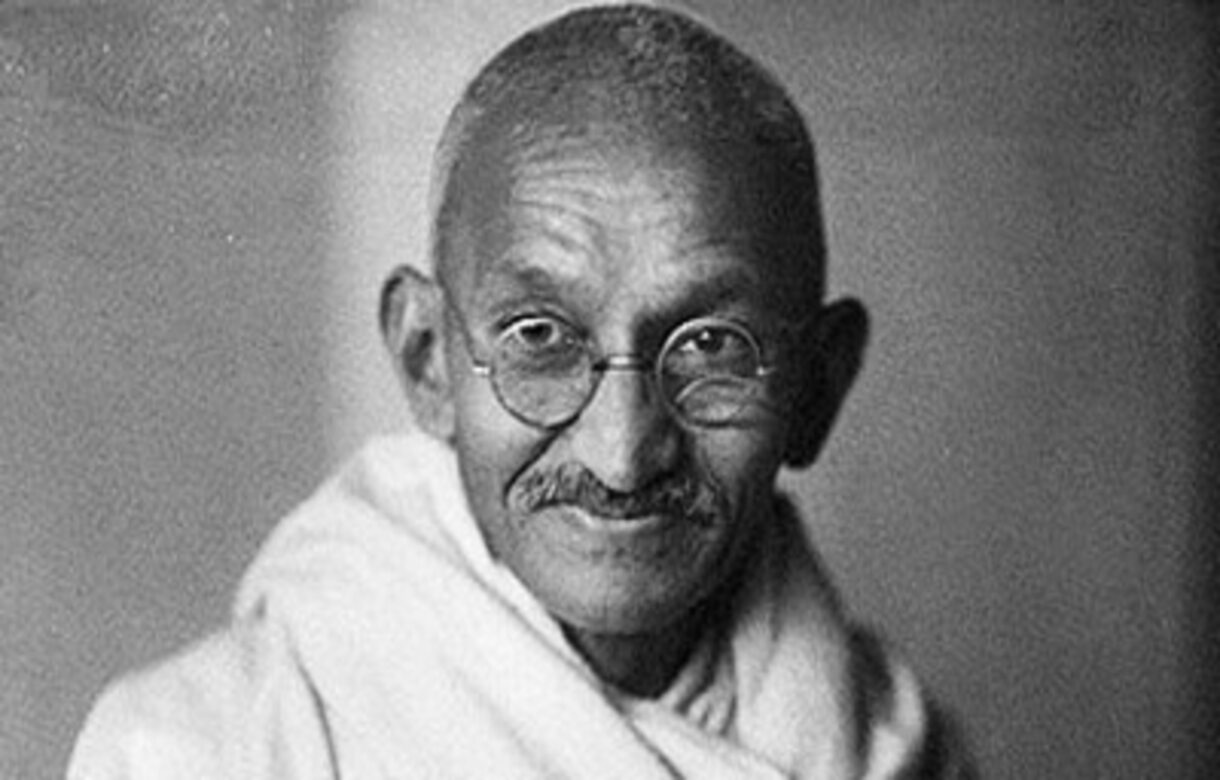 Gandhi Jayanti is celebrated every year on October 2 to honor the birthday of Mahatma Gandhi, fondly known as the Father of the Nation. Indians across the world pay homage to Mahatma Gandhi through several activities including prayer meetings, cultural events, and cleanliness drives. The day is celebrated to promote Mahatma Gandhi's teachings and their relevance in today's world.
Interesting facts about the Father of the Nation:
The birthday of Mahatma Gandhi is also celebrated as International Day of Non-violence across the globe to commemorate the non-violence policy of Gandhiji.
Mahatma Gandhi was nominated for Nobel Prize five time but never won the award
He was listed as the Person of the year' in Times Magazine in 1930
Before taking vows of celibacy, Mahatma Gandhi already had four sons
Mahatma Gandhi was married during his teenage to Kasturba Gandhi, who was 14 years old
Quotes by Mahatma Gandhi:
The future depends on what we do in the present
It is easy to stand in the crowd but it takes courage to stand alone
Our greatest ability as humans is not to change the world, but to change ourselves
Service without humility is selfishness and egotism
It does not require money to live neat, clean and dignified
Satisfaction lies is effort, not in the attainment
Hate the sin, love the sinner
Be the change you are trying to create
There us a sufficiency in the world for man's need but not for man's greed
Those who know how to think needs no teachers
What barrier is there that love cannot break?
Wishes to share on Gandhi Jayanti:
Lets uphold the values of truth and nonviolence set out by the man who guided us to freedom. Greetings on Gandhi Day!
I hope you have a day full of Gandhi's wisdom and the willpower to follow his example. Greetings on Gandhi Day!
May Gandhiji's principle continue to motivate us to strive for a more equitable and peaceful world
PM Modi joins fitness influencer Ankit Baiyanpuriya in Swachhata Hi Seva campaign | Watch here
Taking to X, formerly known as Twitter, PM modi shared a video of him doing the cleanliness work with the influnecer.
A day before Gandhi Jayanti, PM Modi participated with fitness influencer Ankit Baiyanpuriya in participated in the Shramdaan for cleanliness campaign as part of the Swachhata Hi Seva campaign.
Taking to X, formerly known as Twitter, PM modi shared a video of him doing the cleanliness work with the influnecer. Sharing the video he wrote, today, when the country focused on Swachhata, Ankit Baiyanpuriya and he did the same! Beyond only hygiene, they included wellness and fitness in the mix as well. It is all about that Swachh and Swasth Bharat vibe.
PM Modi can be heard asking Ankit in the video that how the Swachhata mission will benefit his physical health. Ankit responds, it's up to us to maintain our environment clean. They'll stay in shape if it stays clean.
Ankit added that Sonipat's residents have been emphasising hygiene.
Fitness influencer Ankit Baiyanpuria, a former desi wrestler from Bayanpur, Sonipat, has earned notoriety for his advocacy of conventional and regional training techniques.
Ankit gained fresh notoriety earlier this year when he introduced the strenuous 75-day Hard Challenge to improve his mental toughness and self-control.
Ankit, who was raised by labourer parents, is well known on social media for his flawless training methods and distinctive routines that not only prioritise physical fitness but also encompass mental well-being with books like the Bhagavad Gita.
Ankit had to change his strategy in 2022 after dislocating his shoulder while participating in mud wrestling. He started documenting his fitness progress on Instagram.
He first learned about Andy Frisella's 75-day Hard Challenge while learning fitness. In just 28 days, Ankit has accumulated more than 2.5 million followers! Ankit now has 4.9 million Instagram followers.
Leaders from all over the nation participated in the Shramdaan for Cleanliness session as part of the Swachhata Hi Seva campaign on Sunday after Modi urged citizens to participate in a cleanliness drive on October 1.
A number of Union ministers and MPs were spotted taking part in the nationwide cleanup effort for the Swachhata Hi Seva campaign, including BJP leader JP Nadda and Union home minister Amit Shah.