Thousands vacate villages, towns due to Pak shelling; Govt says Ramzan ceasefire rattled it
As heavy shelling by Pakistan has forced thousands of people to vacate villages and towns along the border, Indian Government said this indicated that Pakistan was rattled by the response to Ramzan ceasefire in Kashmir and it could be extended beyond the holy month, said a CNN-News18 report quoting home ministry sources.
"The ceasefire is getting good response. Can't rule out extending it beyond Ramzan," said the report quoting a top official. "Pakistan has accelerated ceasefire violations on IB because they are unhappy about ceasefire getting good response in Kashmir. We are getting daily reports from BSF and giving Pakistan a befitting reply," the official said.
At least five civilians were killed and 30 people, including six BSF jawans, were injured in shelling by Pakistani rangers on Wednesday. Nearly the entire 181km-long International Border from Kathua to Akhnoor in Jammu division was rattled by Pakistani firing.
The spurt in firing by Pakistan at the same time that the Valley is experiencing relative peace is not a coincidence, said officials.
According to Jammu and Kashmir's DGP SP Vaid, there had been only six incidents of stone pelting were reported between May 17 and May 20, just after the introduction of the ceasefire.
"The initiative of Hon'ble PM has helped in general improvement in law & order. The situation especially in south Kashmir has eased and is serving as confidence building measure for families who want their boys to return back home," SP Vaid had tweeted.
But the CRPF has disputed the figures put forward by the police and said the actual incidents of stone pelting were more than double.
Amid reports from Shopian of villagers clashing with Army over Iftar, union minister Jitendra Singh had also underlined that the Ceasefire was conditional.
"Those who follow Islam, if they can't respect the sanctity of Ramzan, you can't expect security forces to have sympathy. If terrorists and stone pelters indulge in violence then they will be treated as they ought to be treated," Singh had said.
Meanwhile, a report in The Hindustan Times said a week of relentless Pakistan shelling has driven 1,00,000 people from their homes in Jammu and Kashmir, reducing their villages to ghost towns and leaving their homes pockmarked with bullets.
Most of the people forced out of their homes in border villages of Jammu, Kathua and Samba districts have chosen to live with relatives while some have opted for relief camps, said the HT report.
The life in the border belt along the International Border (IB) has come to a standstill as farming, schooling, cattle rearing and everything else on which border dwellers survive have come to a halt due to shelling episodes.
A village of 1,500, Keso is all but abandoned. Women and children have moved to relief camps, men join them at sunset.
Pakistani soldiers have targeted villages and BSF posts all along the 198km-long border. In the last one week, four people have died and 25 injured in Ramgarh alone.
The last border village of Nanga resembles a ghost town. Only a handful of the 3,500 people have stayed back, to look after houses and cattle.
The bustling Arnia border town and nearly 100 border hamlets along the India-Pakistan border now wear an empty look, with over 76,000 villagers abandoning their homes to escape heavy shelling by Pakistani troops.
Located five km from the International Border (IB), Arnia town, with a population of over 18,500, resembles a ghost town with only a few people and some policemen left each in its adjoining hamlets to take care of animals and guard houses against thefts.
"Arnia town is empty as most of its population has migrated. They have shifted either to their relatives or to shelter camps set up by the government", Additional District Magistrate (ADM) Jammu, Arun Manhas, told PTI.
Mahnas, who is leading rescue and relief operation along with civilian and police officials, said people in over 90 villages in Arnia and R S Pura sectors have either been evacuated by the police force in bullet proof vehicles or have migrated themselves.
Over 76,000 people have migrated from border areas in wake of heavy shelling and firing from last several days, Manhas said adding several camps have been setup to house border migrants.
The peoplesay they feel they are in a war zone with sounds of mortar bombs and rattle of automatic weapons booming in the area and deaths, injuries and devastation seen everywhere. They say they have never seen such intense shelling and firing since 1971 and urged Prime Minister Narendra Modi to go for war with Pakistan to sort out the issue once for all, reported PTI.
Sub Divisional Police Officer (SDPO), RS Pura, Sahil Prashur told PTI that the situation is very tense as Arnia town has been vacated along with most of the villages as shelling is going on intermittently.
Sahil, who led the police from the front in carrying out massive evacuation of the border population from RS Pura and Arnia sectors, said houses and cattle have bore the brunt of shelling.
Gandhi Jayanti: President Dropadi Murmu, PM Modi pay tribute at Rajghat
Mahatma Gandhi's influence is global and inspiring the entire humankind to further the spirit of unity and compassion, said PM Modi.
On the occasion of the 154th Gandhi Jayanti, President Droupadi Murmu and Prime Minister Narendra Modi paid flowers to Mahatma Gandhi at Rajghat in the nation's capital on Monday.
According to the PM Modi, Mahatma Gandhi's influence is global and inspiring the entire humankind to further the spirit of unity and compassion. He also led the tributes to Gandhi on social media.
PM Modi wrote on X, formerly Twitter, he bows to Mahatma Gandhi on the special occasion of Gandhi Jayanti. PM also appreciated Gandhi's teachings as he wrote, his timeless teachings continue to illuminate our path. He further said, may we always work towards fulfilling his dreams. May his thoughts enable every youngster be the agent of change he dreamt of, fostering unity and harmony all over, the Prime Minister added.
At Rajghat, vice president Jagdeep Dhankhar and Lok Sabha speaker Om Birla offered floral tributes to Mahatma Gandhi.
Congress President Mallikarjun Kharge, presented floral tributes at Rajghat and said Mahatma Gandhi is not just an individual, but an idea, an ideology, and the moral compass of our great nation.
The congress president shared a post on X, in which he saluted Bapu's values and ideologies as he wrote, his ideals of truth, non-violence, freedom, equality and coexistence have eternal value. We bow in reverence to Bapu's ideals on his Jayanti.
Meanwhile, the Congress party's official X account posted, on Gandhi Jayanti, we pay a billion tributes to the Mahatma, whose lifelong commitment to the cause of freedom won India her Independence. Let us promise to continue following his principles, which are the cornerstone of our country and are peace, unity, and nonviolence.
Gandhi Jayanti, observed annually on October 2, commemorates the birthday of Mahatma Gandhi. To remember the values of nonviolence and tolerance that Mahatma Gandhi stood for, the day is also observed as the International Day of Nonviolence.
Gandhi Jayanti: Interesting facts, quotes and wishes to share with friends and family
The birthday of Mahatma Gandhi is also celebrated as International Day of Non-violence across the globe to commemorate the non-violence policy of Gandhiji.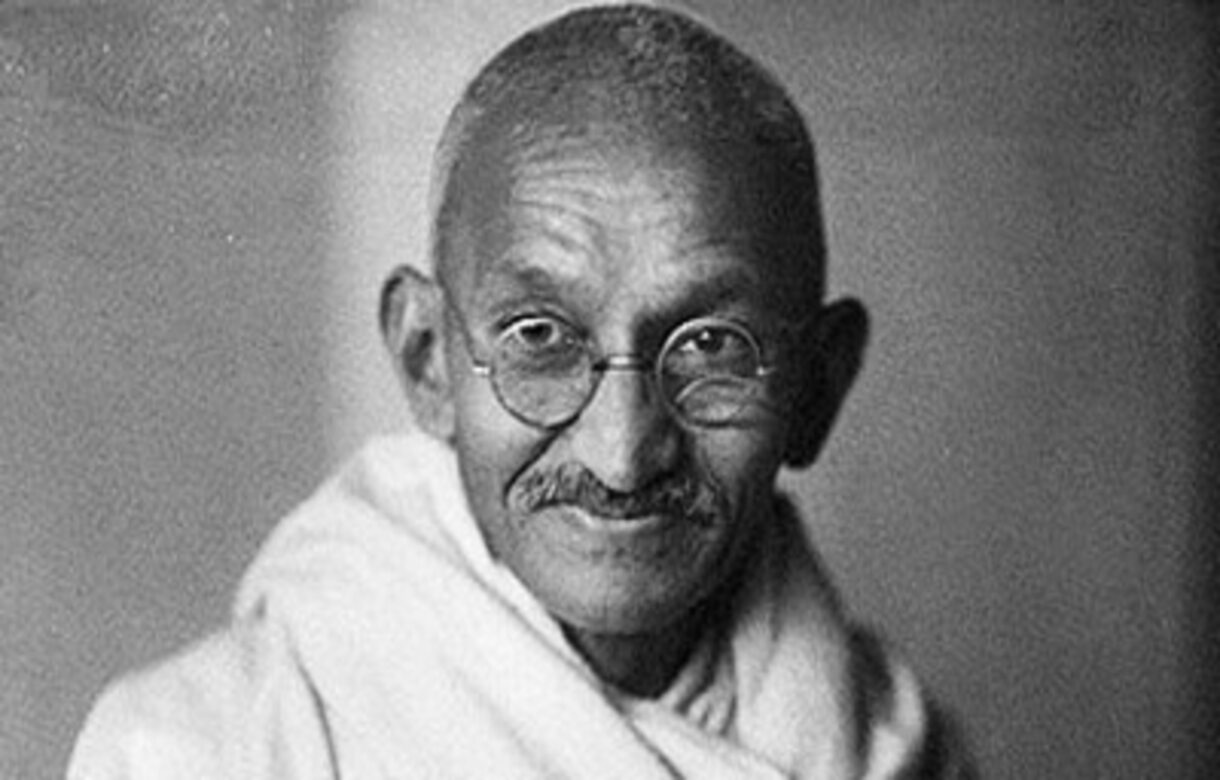 Gandhi Jayanti is celebrated every year on October 2 to honor the birthday of Mahatma Gandhi, fondly known as the Father of the Nation. Indians across the world pay homage to Mahatma Gandhi through several activities including prayer meetings, cultural events, and cleanliness drives. The day is celebrated to promote Mahatma Gandhi's teachings and their relevance in today's world.
Interesting facts about the Father of the Nation:
The birthday of Mahatma Gandhi is also celebrated as International Day of Non-violence across the globe to commemorate the non-violence policy of Gandhiji.
Mahatma Gandhi was nominated for Nobel Prize five time but never won the award
He was listed as the Person of the year' in Times Magazine in 1930
Before taking vows of celibacy, Mahatma Gandhi already had four sons
Mahatma Gandhi was married during his teenage to Kasturba Gandhi, who was 14 years old
Quotes by Mahatma Gandhi:
The future depends on what we do in the present
It is easy to stand in the crowd but it takes courage to stand alone
Our greatest ability as humans is not to change the world, but to change ourselves
Service without humility is selfishness and egotism
It does not require money to live neat, clean and dignified
Satisfaction lies is effort, not in the attainment
Hate the sin, love the sinner
Be the change you are trying to create
There us a sufficiency in the world for man's need but not for man's greed
Those who know how to think needs no teachers
What barrier is there that love cannot break?
Wishes to share on Gandhi Jayanti:
Lets uphold the values of truth and nonviolence set out by the man who guided us to freedom. Greetings on Gandhi Day!
I hope you have a day full of Gandhi's wisdom and the willpower to follow his example. Greetings on Gandhi Day!
May Gandhiji's principle continue to motivate us to strive for a more equitable and peaceful world
PM Modi joins fitness influencer Ankit Baiyanpuriya in Swachhata Hi Seva campaign | Watch here
Taking to X, formerly known as Twitter, PM modi shared a video of him doing the cleanliness work with the influnecer.
A day before Gandhi Jayanti, PM Modi participated with fitness influencer Ankit Baiyanpuriya in participated in the Shramdaan for cleanliness campaign as part of the Swachhata Hi Seva campaign.
Taking to X, formerly known as Twitter, PM modi shared a video of him doing the cleanliness work with the influnecer. Sharing the video he wrote, today, when the country focused on Swachhata, Ankit Baiyanpuriya and he did the same! Beyond only hygiene, they included wellness and fitness in the mix as well. It is all about that Swachh and Swasth Bharat vibe.
PM Modi can be heard asking Ankit in the video that how the Swachhata mission will benefit his physical health. Ankit responds, it's up to us to maintain our environment clean. They'll stay in shape if it stays clean.
Ankit added that Sonipat's residents have been emphasising hygiene.
Fitness influencer Ankit Baiyanpuria, a former desi wrestler from Bayanpur, Sonipat, has earned notoriety for his advocacy of conventional and regional training techniques.
Ankit gained fresh notoriety earlier this year when he introduced the strenuous 75-day Hard Challenge to improve his mental toughness and self-control.
Ankit, who was raised by labourer parents, is well known on social media for his flawless training methods and distinctive routines that not only prioritise physical fitness but also encompass mental well-being with books like the Bhagavad Gita.
Ankit had to change his strategy in 2022 after dislocating his shoulder while participating in mud wrestling. He started documenting his fitness progress on Instagram.
He first learned about Andy Frisella's 75-day Hard Challenge while learning fitness. In just 28 days, Ankit has accumulated more than 2.5 million followers! Ankit now has 4.9 million Instagram followers.
Leaders from all over the nation participated in the Shramdaan for Cleanliness session as part of the Swachhata Hi Seva campaign on Sunday after Modi urged citizens to participate in a cleanliness drive on October 1.
A number of Union ministers and MPs were spotted taking part in the nationwide cleanup effort for the Swachhata Hi Seva campaign, including BJP leader JP Nadda and Union home minister Amit Shah.