Monsoon arrives in Kerala a week late; IMD says will be normal, Skymet predicts shortfall
[vc_row][vc_column][vc_column_text]Monsoon hit the Kerala coast today after being delayed by a week, Indian Meteorological Department (IMD) announced today (Saturday, June 7).
"Monsoon has made an onset over Kerala today," IMD's Director General-designate Mrutyunjay Mohapatra told news agency PTI. Several parts of Kerala have started receiving a good amount of rainfall.
Monsoon is also likely to hit the North East over Saturday and Sunday.
The arrival of the South West monsoon marks the start of the four-month rainy season in India which accounts for 75 per cent of the total rains received by the country.
While the IMD maintained monsoon will be normal for 2019, private weather forecaster Skymet has predicted a weak monsoon this time. It also says this has been the second driest pre-monsoon season in 65 years. A meteorologist at Skymet told news agency ANI that the recorded pre-monsoon showers this time is just 99mm against a normal of 131.5mm.
The three-month pre-monsoon season – March, April and May – ended with a rainfall deficiency of 25 per cent.
A water crisis has persisted in the country leading to agricultural distress with a dip in water level in reservoirs in west and south India.
Heavy rainfall expected in Kerala over the next few days is expected provide relief from this. "Kerala, which at present is rain deficient by 56 percent and Coastal Karnataka which is deficient by 73 percent, can soon cover up for their rain deficiency. These might even become rain surplus in the next five to six days," Skymet reported.
The Kerala State Disaster Management Authority has issued an Orange alert (very heavy rain) for four districts — Thiruvananthapuram, Kollam, Alappuzha and Ernakulam — in Kerala for 10 June. An Orange alert has also been issued in Kollam and Alappuzha districts for 9 June. ANI also reported that a Yellow alert (heavy rain) has been issued in seven districts for 9 June and in five districts for 10 June.
Spells of heavy to very heavy rains are likely in a few parts of Kerala, and "vigurous" rainfall is expected to hit the state in the next four to five days. In coastal Karnataka, rainfall is likely to increase by 10 June even as the state will see a gradual increase in the intensity of the rain spells.
The arrival of monsoon augurs well for the country as large parts have been witnessing agriculture distress and water levels in reservoirs in west and south India have dipped to low levels.
Most of rural India depends on the four-month monsoon season due to a lack of adequate alternative source of irrigation. A good monsoon has a direct impact on the economy as agriculture remains the major contributor to India's GDP.
The north Indian plains, central India and parts of south India have been recording temperatures over 45 degrees Celsius. Mercury has soared to over 50 degrees in parts of Rajasthan.
However, Mumbai in Maharashtra is in for a wait for the monsoon even as several other parts of the state have received pre-monsoon showers. The onset of monsoon in Mumbai is likely to be only by 14 June, whereas all four meteorological divisions of Maharashtra — Vidarbha, Marathwada, Madhya Maharashtra and South Konkan and Goa — have observed rains over Thursday and Friday.
Delhi, too, will have to wait longer for respite from the heat.  On Thursday, IMD said the arrival of monsoon in Delhi is likely to be delayed by two-three days from its usual onset on June 29.
However, Skymet said it may take at least a week longer.  The city is likely to receive normal monsoon. Northwest India too is likely to have normal monsoon.
Several parts of the country also faced a heatwave even as the onset of the monsoon neared. On Friday, many districts recorded a temperature of 47 degrees Celsius or more, with at least four places in Maharashtra recording an average of 47C.
The IMD has also predicted 'severe' heatwave conditions in Madhya Pradesh, Rajasthan, and Vidarbha in Maharashtra, and heatwave conditions in north Haryana, south Uttar Pradesh and Chhattisgarh over Saturday, Sunday, and Monday.
The heatwave, having intensified in India in the duration of May, has resulted in the deaths of at least 12 people in Rajasthan, Uttar Pradesh, and Madhya Pradesh, according to reports.[/vc_column_text][/vc_column][/vc_row]
Bihar: Government releases caste-based survey report, 27% backward classes, 36% extremely backward classes
Union Minister Giriraj Singh mentioned that the caste census will do nothing more than spreading confusion among the poor and public of the state.
Nitish Kumar led Bihar government released a caste-based survey report on Monday. The report indicated that 36 per cent of the state's population are from Extremely Backward Classes, 27.1 percent are from Backward Classes, 19.7 per cent are from Scheduled Castes and 1.7 per cent are from Scheduled Tribes. The general population accounts for 15.5 per cent.
Scheduled caste accounts 19.65% and Scheduled Tribe consists of 1.68% of the population. Among the OBCs, Yadavs comprise 14.26% of the surveyed population, Kushwaha 4.27% and Kurmi 2.87%. The release of the caste based survey data comes at a time when the Supreme Court continues to hear petitions challenging a Patna High Court's judgement that paved the way for this controversial caste-based headcount.
Speaking about the caste survey report, Union Minister Giriraj Singh mentioned that the caste census will do nothing more than spreading confusion among the poor and public of the state. He added that the Bihar government should have given a report card that Nitish Kumar ruled the state fr 18 years and Lalu Yadav ruled the state for 15 years but they did not develop the state.
Earlier today Chief Minister Nitish Kumar said he plans to call all nine parties that are part of the ruling coalition, including Deputy Chief Minister Tejashwi Yadav's Rashtriya Janata Dal, to discuss next steps, which could include dealing with decisions to increase OBC quotas at 27 per cent.
Reports said that around 2.64 lakh enumerators fanned out across the state, documenting the details of 29 million registered households on 17 socio-economic criteria, ranging from employment, education, marital status, land holding and property ownership and caste. Enumerators will have to choose between 214 pre-registered castes that have been allotted to individual codes.
Gandhi Jayanti: President Droupadi Murmu, PM Modi pay tribute at Rajghat
Mahatma Gandhi's influence is global and inspiring the entire humankind to further the spirit of unity and compassion, said PM Modi.
On the occasion of the 154th Gandhi Jayanti, President Droupadi Murmu and Prime Minister Narendra Modi paid flowers to Mahatma Gandhi at Rajghat in the nation's capital on Monday.
According to the PM Modi, Mahatma Gandhi's influence is global and inspiring the entire humankind to further the spirit of unity and compassion. He also led the tributes to Gandhi on social media.
PM Modi wrote on X, formerly Twitter, he bows to Mahatma Gandhi on the special occasion of Gandhi Jayanti. PM also appreciated Gandhi's teachings as he wrote, his timeless teachings continue to illuminate our path. He further said, may we always work towards fulfilling his dreams. May his thoughts enable every youngster be the agent of change he dreamt of, fostering unity and harmony all over, the Prime Minister added.
At Rajghat, vice president Jagdeep Dhankhar and Lok Sabha speaker Om Birla offered floral tributes to Mahatma Gandhi.
Congress President Mallikarjun Kharge, presented floral tributes at Rajghat and said Mahatma Gandhi is not just an individual, but an idea, an ideology, and the moral compass of our great nation.
The congress president shared a post on X, in which he saluted Bapu's values and ideologies as he wrote, his ideals of truth, non-violence, freedom, equality and coexistence have eternal value. We bow in reverence to Bapu's ideals on his Jayanti.
Meanwhile, the Congress party's official X account posted, on Gandhi Jayanti, we pay a billion tributes to the Mahatma, whose lifelong commitment to the cause of freedom won India her Independence. Let us promise to continue following his principles, which are the cornerstone of our country and are peace, unity, and nonviolence.
Gandhi Jayanti, observed annually on October 2, commemorates the birthday of Mahatma Gandhi. To remember the values of nonviolence and tolerance that Mahatma Gandhi stood for, the day is also observed as the International Day of Nonviolence.
Gandhi Jayanti: Interesting facts, quotes and wishes to share with friends and family
The birthday of Mahatma Gandhi is also celebrated as International Day of Non-violence across the globe to commemorate the non-violence policy of Gandhiji.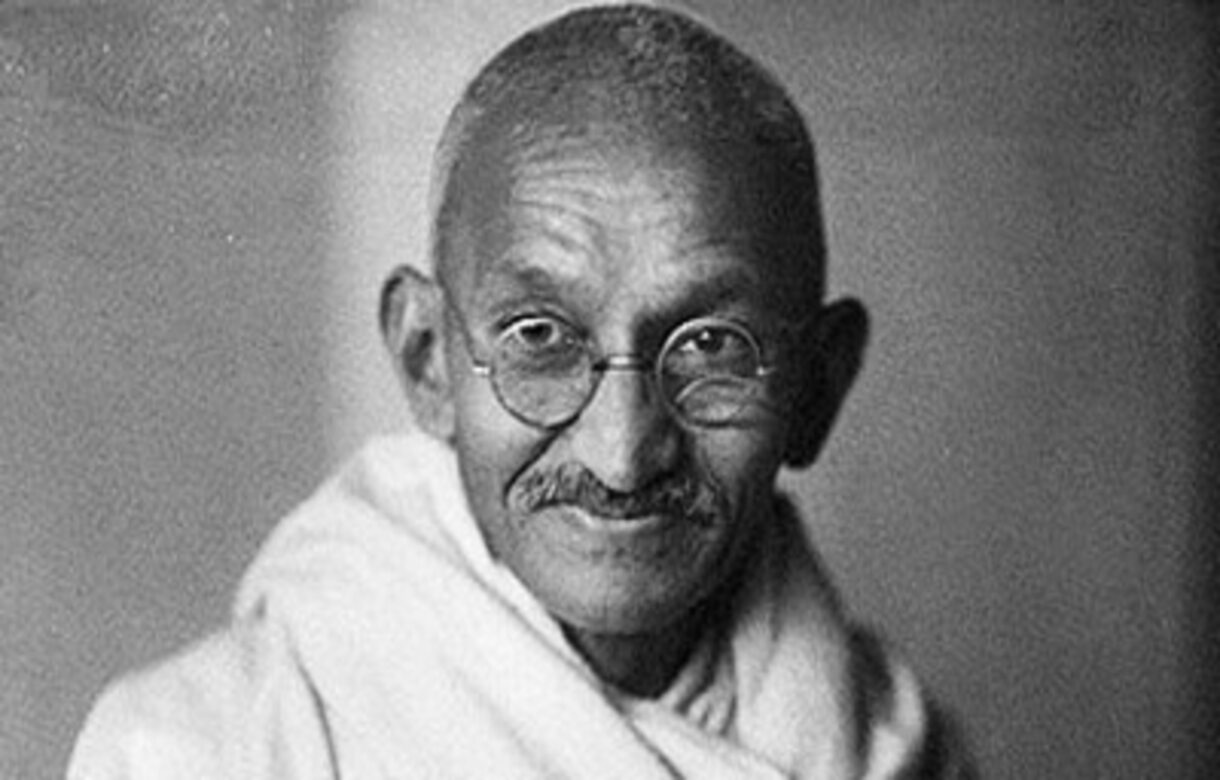 Gandhi Jayanti is celebrated every year on October 2 to honor the birthday of Mahatma Gandhi, fondly known as the Father of the Nation. Indians across the world pay homage to Mahatma Gandhi through several activities including prayer meetings, cultural events, and cleanliness drives. The day is celebrated to promote Mahatma Gandhi's teachings and their relevance in today's world.
Interesting facts about the Father of the Nation:
The birthday of Mahatma Gandhi is also celebrated as International Day of Non-violence across the globe to commemorate the non-violence policy of Gandhiji.
Mahatma Gandhi was nominated for Nobel Prize five time but never won the award
He was listed as the Person of the year' in Times Magazine in 1930
Before taking vows of celibacy, Mahatma Gandhi already had four sons
Mahatma Gandhi was married during his teenage to Kasturba Gandhi, who was 14 years old
Quotes by Mahatma Gandhi:
The future depends on what we do in the present
It is easy to stand in the crowd but it takes courage to stand alone
Our greatest ability as humans is not to change the world, but to change ourselves
Service without humility is selfishness and egotism
It does not require money to live neat, clean and dignified
Satisfaction lies is effort, not in the attainment
Hate the sin, love the sinner
Be the change you are trying to create
There us a sufficiency in the world for man's need but not for man's greed
Those who know how to think needs no teachers
What barrier is there that love cannot break?
Wishes to share on Gandhi Jayanti:
Lets uphold the values of truth and nonviolence set out by the man who guided us to freedom. Greetings on Gandhi Day!
I hope you have a day full of Gandhi's wisdom and the willpower to follow his example. Greetings on Gandhi Day!
May Gandhiji's principle continue to motivate us to strive for a more equitable and peaceful world