Madhya Pradesh: Karni Sena leader stabbed multiple times in public, dies, video goes viral
All the three accused – Rahul Rajput, Ankit Bhat and Ishu Malviya – were arrested
A 28-year-old Karni Sena leader was publicly stabbed to death on Friday night in Madhya Pradesh's Surajganj road allegedly over an old dispute. Rohit Singh Rajput, a town secretary of the right wing outfit in Itarsi, was stabbed by three men in front of the municipality office.
During the incident, a large number of people were present at the spot and someone from the crowd captured the video and shared it on social media.
His friend, Sachin Patel, who was also stabbed when he tried to save Rajput, is in critical condition. After the late night night incident, both were taken to a private hospital, where Rajput was declared dead.
Itarsi police station in charge RS Chauhan told the reporters that Rohit Rajput was killed over an old dispute. The main accused in the murder is 27 years old Ranu alias Rahul. The victim and his friend were standing in the main market area near a tea shop when three men on motorcycles approached them, leading to a fight, he said.
During the altercation, one of them suddenly pulled out a knife and stabbed Rajput repeatedly, Chauhan said.
However, the police has arrested all three accused – Rahul Rajput, Ankit Bhat and Ishu Malviya and also produced them in the court.
One of them accused Ankit Bhat was demolished in the presence of Sub-Divisional Magistrate Madan Raghuvanshi, Sub-Divisional Police Officer Mahendra Chauhan and other officials citing encroachment. The houses of the other two accused will also be demolished, reports said.
Yogi Adityanath calls Kejriwal a true supporter of terrorism
He also said that AAP was against the construction of the Ram Temple in Ayodhya and had also asked for proof when the Indian Army did a surgical strike in Pakistan.
Uttar Pradesh Chief Minister Yogi Adityanath on Saturday called the Aam Aadmi Party leader and Delhi Chief Minister Arvind Kejriwal a true benevolent of terrorism. Yogi even referred Kejriwal as namoona and said he was against the Ram Temple in Ayodhya.
While addressing the rally in Gir Somnath, Bhavnagar, and Amraili, Yogi said AAP namoona (sample), who has come from Delhi, is a true supporter of terrorism. He said terrorism and corruption are part of AAP's genes. Yogi urged people not to cast their votes for those who support terrorism and corruption.
In reference to terrorism in the country, he claimed that no one dares to look at India today since the Narendra Modi government has put an end to it. Today, the curfew in Gujarat was lifted, and the state was free of terrorism, Naxalism, and riots. In the past, Gujarat had daily riots and terrorist assaults, he added.
He also said that AAP was against the construction of the Ram Temple in Ayodhya and had also asked for proof when the Indian Army did a surgical strike in Pakistan. Yogi further said that the AAP government had abandoned people during the Covid-19 pandemic who had to rush to UP for treatment.
Yogi said that those who can't handle Delhi, what can they do in Gujarat?
Kejriwal responded to Yogi's namoona remark and said If you want dirty abuses, hooliganism, corruption, or dirty politics, then vote for them [BJP]. If you want schools, hospitals, electricity, water, roads, then vote for me [AAP].
The UP CM also took a dig at Congress during the rally in Amreli. He claimed that the absence of Congress's brother and sister, Rahul and Priyanka Gandhi, from the Gujarat campaign demonstrated that they had already conceded defeat. Both Congress and the AAP can't respect people's faith, nor can they provide security, development, and prosperity to the nation, and should be rejected, he added.
Madhya Pradesh: Congres leader Rahul Gandhi ditches walking, rides motorcycle during Bharat Jodo Yatra| WATCH
All the Congress party leaders, media persons, and a huge crowd who were gathered at Madhya Pradesh's Mhow to support Rahul Gandhi for Bharat Jodo Yatra were taken by surprise when he ditch the walk and decided to ride a Royal Enfield's bullet.
An internet user named Anurag Dwary shared the clip of Gandhi on his Twitter handle. He also captioned his post where he wrote that Congress leader Rahul Gandhi rode a motorcycle this morning during #BharatJodaYatra The ride comes as Wayanad MP's response to two men who have been tailing his rally on a bike when ndtv had a chat with him 2 days back, he said they weren't able to meet Mr. Gandhi.
Take a look at the viral video of Rahul Gandhi riding the bullet motorcycle in Madhya Pradesh
In the video, it can be seen that Gandhi with a helmet, sitting on the mustard colour bullet. As the clip moves further, Gandhi also was seen riding the bike while a massive crowd went crazy as he moves the bike.
Ever since the footage was shared on the internet by many Twitter handles, it has gained a lot of views and likes in no time. Seeing Wayanad's MP in such a manner, many internet users appreciated his effort during the Bharat Jodo Yatra.
Congress's official Twitter handle also shared some photos of Rahul Gandhi with dogs whose owner specially came all the way from Gwalior to meet him. It Twitted that anything is paw-sible with a dog by your side! Wearing bike goggles, riding pillion with her pet-parent Rajat Parashar on his motorbike, Marvel came all the way from Gwalior to meet Rahul Gandhi and join the #BharatJodoYatra.
Meanwhile, after taking a night halt Dr. B R Ambedkar's birthplace of Mhow, the Congress leader and participants resumed the yatra on Sunday morning. The convoy has now reached Indore after passing through the suburban area of Rau.
UP teacher uses drill machine as punishment on student's hand after he fails to recite mathematical table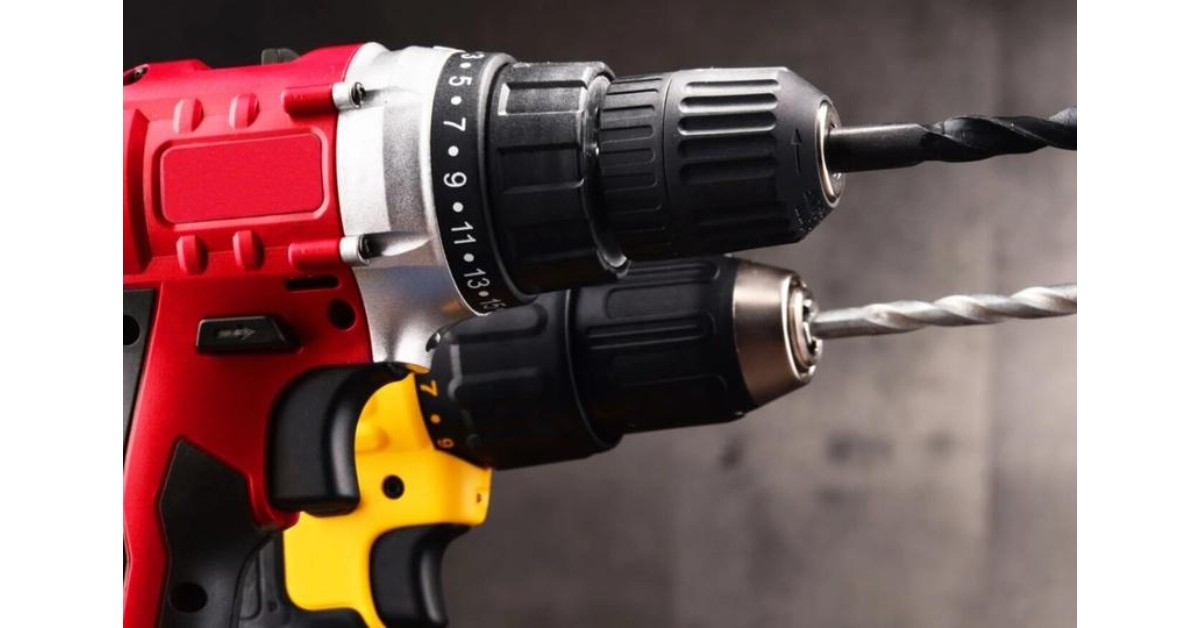 In a shocking incident, a school teacher in Uttar Pradesh's Kanpur allegedly used a drill machine on a student's hand as a punishment after he failed to recite a mathematical table. The incident took place at the Basic Primary Government School in the Prem Nagar area on Thursday.
As per reports, a Class V student was passing by the school library when he was stopped by an instructor, identified as Anuj Pandey, who was supervising some maintenance work there.
The class V pupil, who was nine years old, was asked to repeat the multiplication table of two by the teacher, Anuj Pandey, who was supervising some maintenance work in the school library. However, Pandey, who was reportedly recently hired from a private institute, became enraged and used a power drill to punish the student after he failed to recite the mathematical table correctly.
The youngster apparently suffered injuries to his left hand as the man purportedly ran the drill machine over it. Another student nearby, however, intervened to save him by taking out the drill machine's plug.
The school authorities didn't act against the teacher and tried to cover up the incident. The student was allegedly given some basic first aid and sent home by other teachers. The incident came to light after the boy's family created an uproar in the school.
The relatives of the boy also claimed that he was immediately sent home by the teachers and was also not given an anti-Tetanus injection soon after the incident. The boy's family also reported the matter to the district Basic Education Officer.
Sujit Kumar Singh, the basic education officer, said that strict action will be taken against those guilty. He said block education officers of Prem Nagar and Shastri Nagar would investigate the matter and send a report, and anyone found guilty would face punitive action.