Norms relaxed: Mobile Aadhar now acceptable at airports
[vc_row][vc_column][vc_column_text]BCAS has listed ten identity proofs, passengers will have to show at least one for entering airports

Easing the norms of security checks, a circular issued by the Bureau of Civil Aviation Security (BCAS) have authorized Mobile Aadhaar as an identity proof to enter the airports. Furthermore, the premier aviation security agency has stated that minors travelling with their parents will no longer require any identification documents.
The BCAS circular issued on October 26 mentioned, "There shall not be any requirement of identity proof in respect of infant/minor accompanied by their parents/guardian who is a bonafide passenger having a valid identity proof."
BCAS has also listed ten identity proofs, among which the passengers will have to show at least one to enter the airport premises. The authorized identity proofs mostly include – passport, voter ID card, Aadhaar or m-Aadhaar (image in your mobile), PAN card and driving license.
Other acceptable ID proofs are – passbook of a nationalized bank, pension card, disability photo identification and service photo ID card issued by central or state government, PSU, local bodies and private limited company.
"In order to ensure that a bonafide passenger is travelling on a valid ticket issued in his/her name as well as to avoid any controversy/argument with the security staff, any of the following photo identity documents shall be carried in original," the circular added.
For the differently-abled people it is mandatory to produce a disability photo ID or an authorized medical certificate. For students studying at a government institution, a photo identity card issued by the college, school or university will be enough to enter the airport.
In case a passenger is unable to produce any one of the ten listed ID proofs, an identity certificate issued by a group A gazette officer can be shown instead to seek permit of entry in the airport. However, the rules for the international passengers will continue remaining the same as before.
The Aadhar card is a 12-digit identity number given to people who enroll with their biometric details. There had been a mixed reaction among opposition leaders after the government mandated the use of Aadhaar cards in almost all sectors. According to privacy advocates, the programme gives government indiscriminate power.
Days back, claiming that the linking of Aadhaar with the phone numbers will affect the privacy of an individual, West Bengal Chief Minister Mamata Banerjee said, "I am not bound to make all my personal conversations public. After you link Aadhaar with your phone, even personal conversations between husband and wife will reach the BJP office. We are taking up the issue in and out of the Parliament. If need be, we may fight it legally too."[/vc_column_text][/vc_column][/vc_row]
Gandhi Jayanti: President Dropadi Murmu, PM Modi pay tribute at Rajghat
Mahatma Gandhi's influence is global and inspiring the entire humankind to further the spirit of unity and compassion, said PM Modi.
On the occasion of the 154th Gandhi Jayanti, President Droupadi Murmu and Prime Minister Narendra Modi paid flowers to Mahatma Gandhi at Rajghat in the nation's capital on Monday.
According to the PM Modi, Mahatma Gandhi's influence is global and inspiring the entire humankind to further the spirit of unity and compassion. He also led the tributes to Gandhi on social media.
PM Modi wrote on X, formerly Twitter, he bows to Mahatma Gandhi on the special occasion of Gandhi Jayanti. PM also appreciated Gandhi's teachings as he wrote, his timeless teachings continue to illuminate our path. He further said, may we always work towards fulfilling his dreams. May his thoughts enable every youngster be the agent of change he dreamt of, fostering unity and harmony all over, the Prime Minister added.
At Rajghat, vice president Jagdeep Dhankhar and Lok Sabha speaker Om Birla offered floral tributes to Mahatma Gandhi.
Congress President Mallikarjun Kharge, presented floral tributes at Rajghat and said Mahatma Gandhi is not just an individual, but an idea, an ideology, and the moral compass of our great nation.
The congress president shared a post on X, in which he saluted Bapu's values and ideologies as he wrote, his ideals of truth, non-violence, freedom, equality and coexistence have eternal value. We bow in reverence to Bapu's ideals on his Jayanti.
Meanwhile, the Congress party's official X account posted, on Gandhi Jayanti, we pay a billion tributes to the Mahatma, whose lifelong commitment to the cause of freedom won India her Independence. Let us promise to continue following his principles, which are the cornerstone of our country and are peace, unity, and nonviolence.
Gandhi Jayanti, observed annually on October 2, commemorates the birthday of Mahatma Gandhi. To remember the values of nonviolence and tolerance that Mahatma Gandhi stood for, the day is also observed as the International Day of Nonviolence.
Gandhi Jayanti: Interesting facts, quotes and wishes to share with friends and family
The birthday of Mahatma Gandhi is also celebrated as International Day of Non-violence across the globe to commemorate the non-violence policy of Gandhiji.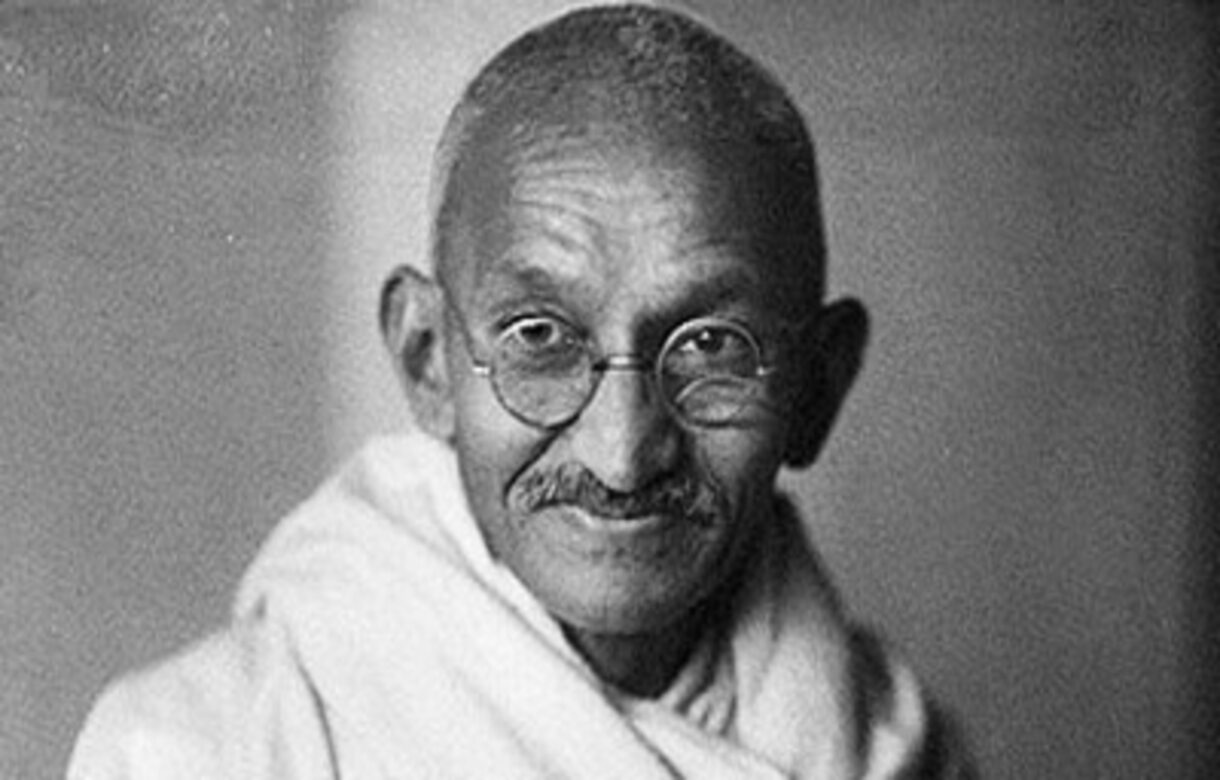 Gandhi Jayanti is celebrated every year on October 2 to honor the birthday of Mahatma Gandhi, fondly known as the Father of the Nation. Indians across the world pay homage to Mahatma Gandhi through several activities including prayer meetings, cultural events, and cleanliness drives. The day is celebrated to promote Mahatma Gandhi's teachings and their relevance in today's world.
Interesting facts about the Father of the Nation:
The birthday of Mahatma Gandhi is also celebrated as International Day of Non-violence across the globe to commemorate the non-violence policy of Gandhiji.
Mahatma Gandhi was nominated for Nobel Prize five time but never won the award
He was listed as the Person of the year' in Times Magazine in 1930
Before taking vows of celibacy, Mahatma Gandhi already had four sons
Mahatma Gandhi was married during his teenage to Kasturba Gandhi, who was 14 years old
Quotes by Mahatma Gandhi:
The future depends on what we do in the present
It is easy to stand in the crowd but it takes courage to stand alone
Our greatest ability as humans is not to change the world, but to change ourselves
Service without humility is selfishness and egotism
It does not require money to live neat, clean and dignified
Satisfaction lies is effort, not in the attainment
Hate the sin, love the sinner
Be the change you are trying to create
There us a sufficiency in the world for man's need but not for man's greed
Those who know how to think needs no teachers
What barrier is there that love cannot break?
Wishes to share on Gandhi Jayanti:
Lets uphold the values of truth and nonviolence set out by the man who guided us to freedom. Greetings on Gandhi Day!
I hope you have a day full of Gandhi's wisdom and the willpower to follow his example. Greetings on Gandhi Day!
May Gandhiji's principle continue to motivate us to strive for a more equitable and peaceful world
PM Modi joins fitness influencer Ankit Baiyanpuriya in Swachhata Hi Seva campaign | Watch here
Taking to X, formerly known as Twitter, PM modi shared a video of him doing the cleanliness work with the influnecer.
A day before Gandhi Jayanti, PM Modi participated with fitness influencer Ankit Baiyanpuriya in participated in the Shramdaan for cleanliness campaign as part of the Swachhata Hi Seva campaign.
Taking to X, formerly known as Twitter, PM modi shared a video of him doing the cleanliness work with the influnecer. Sharing the video he wrote, today, when the country focused on Swachhata, Ankit Baiyanpuriya and he did the same! Beyond only hygiene, they included wellness and fitness in the mix as well. It is all about that Swachh and Swasth Bharat vibe.
PM Modi can be heard asking Ankit in the video that how the Swachhata mission will benefit his physical health. Ankit responds, it's up to us to maintain our environment clean. They'll stay in shape if it stays clean.
Ankit added that Sonipat's residents have been emphasising hygiene.
Fitness influencer Ankit Baiyanpuria, a former desi wrestler from Bayanpur, Sonipat, has earned notoriety for his advocacy of conventional and regional training techniques.
Ankit gained fresh notoriety earlier this year when he introduced the strenuous 75-day Hard Challenge to improve his mental toughness and self-control.
Ankit, who was raised by labourer parents, is well known on social media for his flawless training methods and distinctive routines that not only prioritise physical fitness but also encompass mental well-being with books like the Bhagavad Gita.
Ankit had to change his strategy in 2022 after dislocating his shoulder while participating in mud wrestling. He started documenting his fitness progress on Instagram.
He first learned about Andy Frisella's 75-day Hard Challenge while learning fitness. In just 28 days, Ankit has accumulated more than 2.5 million followers! Ankit now has 4.9 million Instagram followers.
Leaders from all over the nation participated in the Shramdaan for Cleanliness session as part of the Swachhata Hi Seva campaign on Sunday after Modi urged citizens to participate in a cleanliness drive on October 1.
A number of Union ministers and MPs were spotted taking part in the nationwide cleanup effort for the Swachhata Hi Seva campaign, including BJP leader JP Nadda and Union home minister Amit Shah.